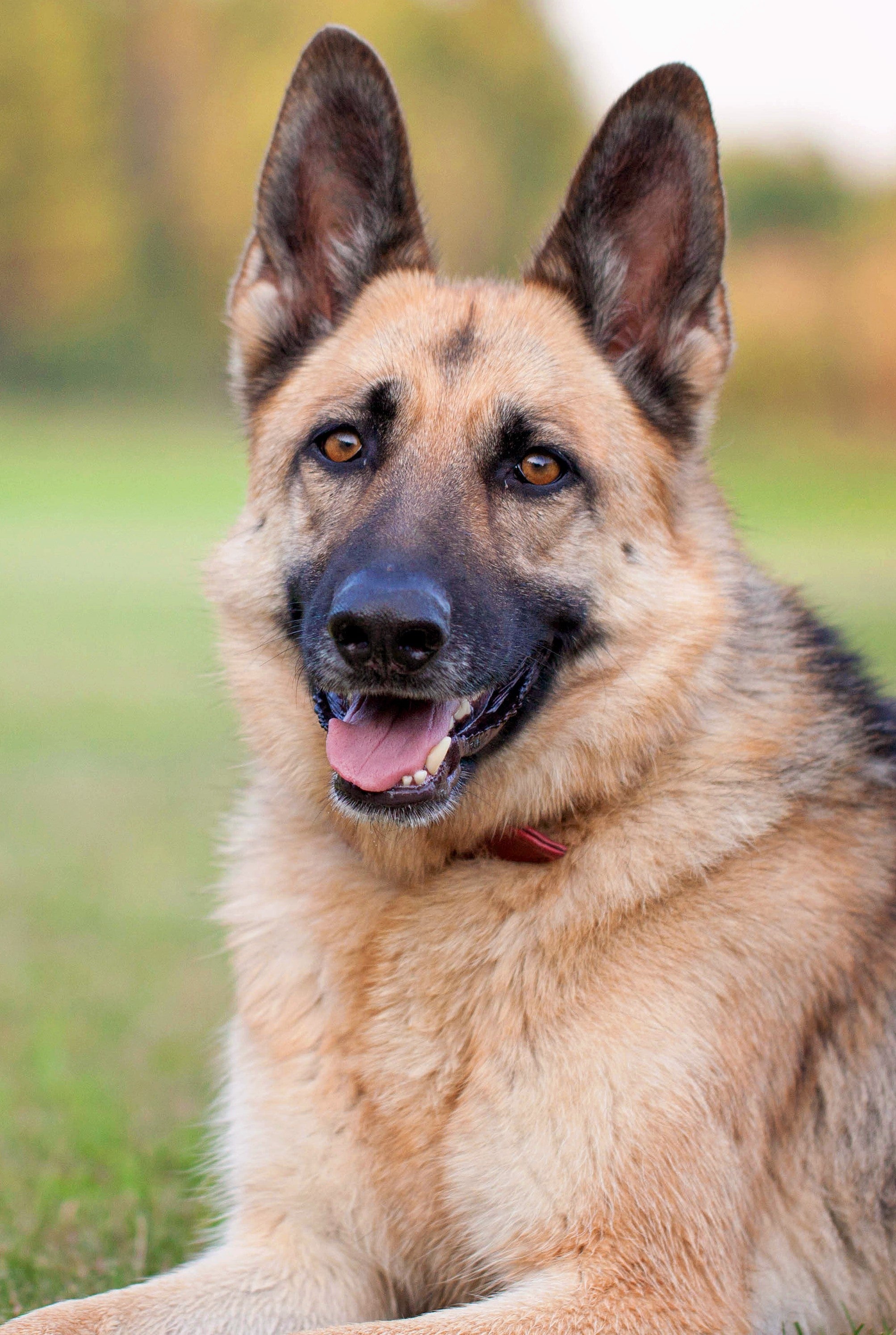 German Shepherd Joint Supplements
German Shepherd Joint Supplements
German Shepherds are full of energy, and that's why we love them! But just like any other dog, they can occasionally experience joint stiffness that makes moving around harder. It's a good idea for pet parents to learn about how to keep their German Shepherd's joints healthy.
Read on to find out more…
Joint Support for German Shepherds
1. A nutrient-rich diet will help support your German Shepherd's joints
Feeding your German Shepherd the right kind of food can be really useful for helping to support their joint health. Look for dog food that's made especially for large breeds, and make sure it contains helpful ingredients such as Omega-3 fatty acids and Glucosamine. These nutrients can help promote the mobility of your German Shepherd's joints, which means with the right diet, you can help your furry friend stay feeling happy and healthy.
2. Schedule regular veterinarian check-ups for your German Shepherd
Taking your German Shepherd to the vet regularly is a great way to keep an eye on their joint health. The vet can check them out and catch any signs of joint stiffness early on. Discovering it early means your furry friend can get the help they need to stay comfortable as they get older, to help them keep living an active life.
3. Give them a comfortable bed
Make sure your German Shepherd has a cozy and cushioned bed to snooze on. A good bed helps give their joints a chance rest, especially since they're a large breed. You'll want to find a soft, supportive bed that's big enough for them and avoids hard surfaces, to help cushion their joints.
4. Consistent, healthy exercise
German Shepherds love to stay active, and regular exercise helps keep their joints flexible and muscles strong. Fun, low-impact activities like walking, swimming, or gentle playtime are great for them and won't put too much stress on their joints. Just be careful to avoid rough play or running on hard surfaces, so you don't exacerbate any joint stiffness or risk injury.
5. Warm-up and cool-down sessions
Dogs, just like people, feel better with a warm-up before exercise and a cool-down afterward. Start their activities slowly and then gradually pick up the pace to avoid putting sudden stress on their joints. When you're done, some gentle stretching can help keep injuries at bay.
6. Help them stay a healthy weight
Keeping your German Shepherd at a healthy weight can help support their joints. Talk to your veterinarian to find out what the ideal weight is for your dog. Then, you can tweak their food and exercise as needed to make sure they stay at that weight. This helps them stay in good shape and avoids extra strain on their joints that can come from carrying extra pounds.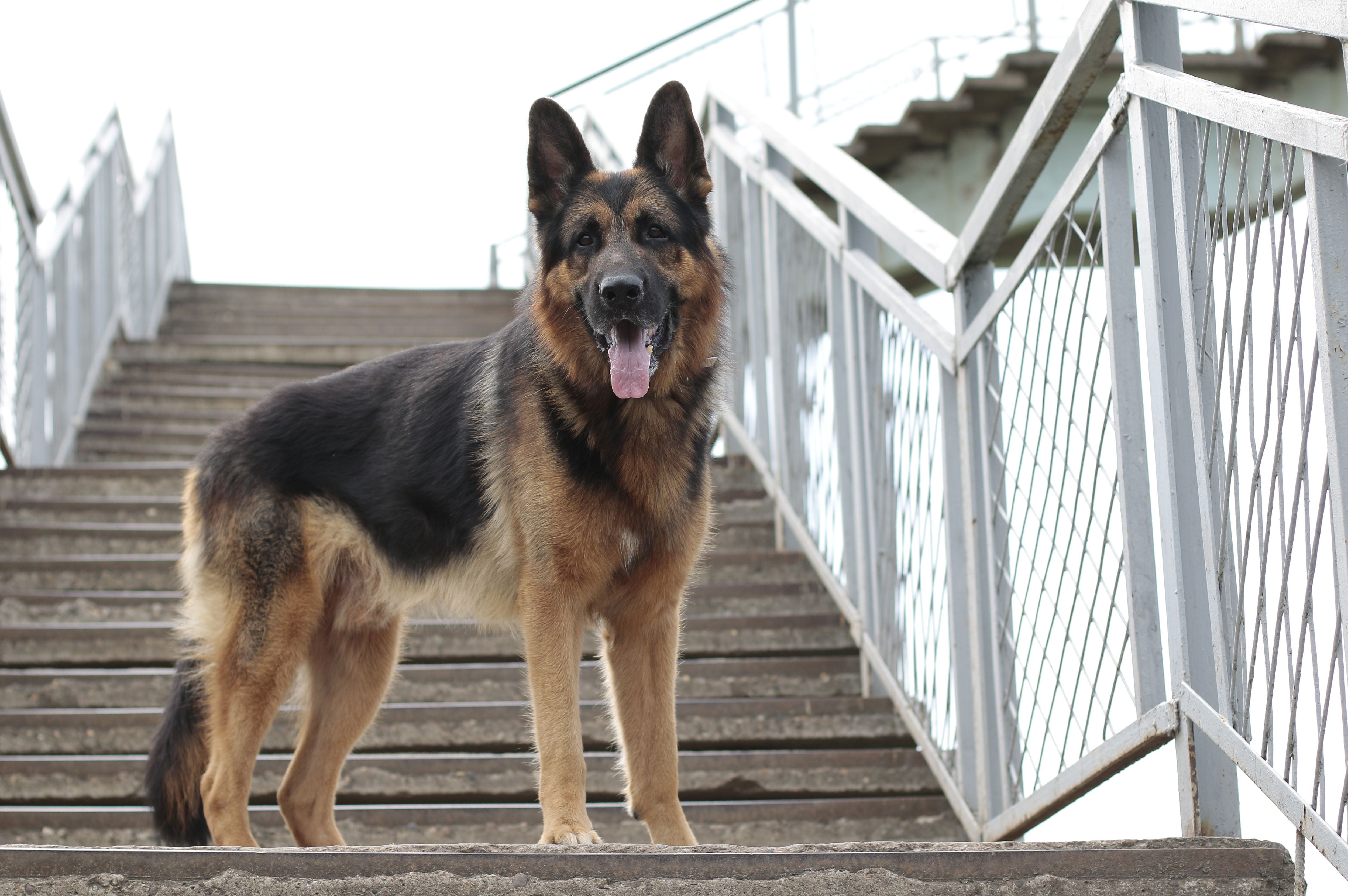 7. Be mindful during everyday activities
Keep an eye on your German Shepherd's joints during everyday activities. When they're hopping in and out of the car or going up and down stairs, lend a hand to take some pressure off those joints. And when you're playing outside, choose even ground and steer clear of games with lots of sudden stops and sharp turns. This can help keep their joints in tip-top condition.
Do you have a German Shepherd? Help support their joint health with our YuMOVE Joint Care range. Our triple-action joint supplement delivers holistic support for active joints, and contains ActivEase® Green Lipped Mussel, Glucosamine and Hyaluronic Acid. Green Lipped Mussel is a great source of Omega-3, and a source of Chondroitin, which helps to support healthy joints.
Joint Care Supplements for German Shepherds
As featured in
As featured in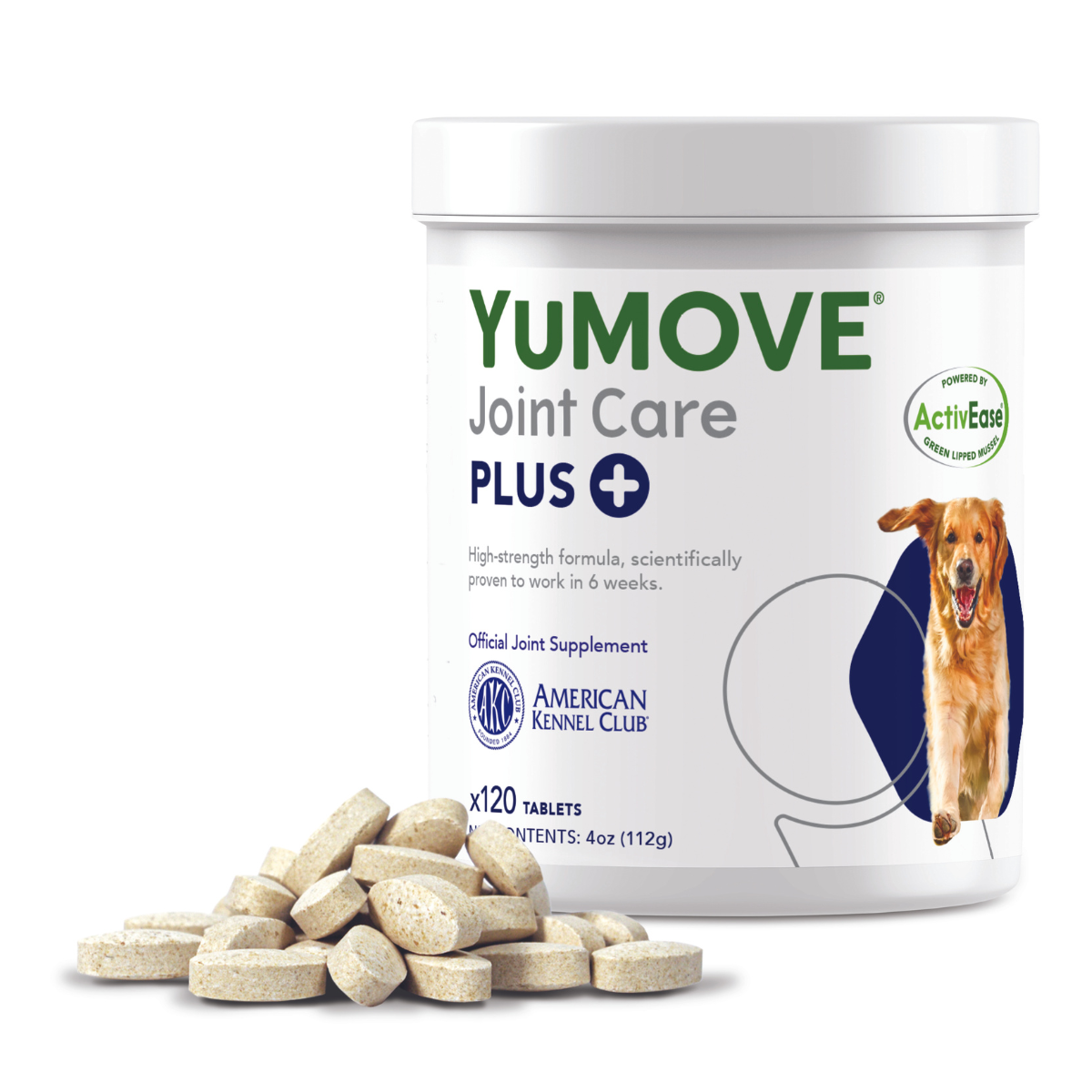 Over 45,000 Positive TrustPilot Reviews
Support healthy hips and joints in your large dog with YuMOVE Joint Care for Dogs.
YuMOVE's joint care is based on over 15 years of scientific research and already supports over 2 million dogs a year globally.* Find your dog's personalized YuMOVE plan today and see visible results in just 6 weeks.*
See our Recommendations
The Proof is in the Reviews
The Proof is in the Reviews