Looking for Joint Supplements for your Medium Dog?
Looking for Joint Supplements for your Medium Dog?
Joint Supplements for Medium Dogs (36 - 65 lbs.)
Joint health is important for every dog regardless of the breed's size or activity level. While occasional joint stiffness is most prevalent in large dogs, medium size dogs may feel an impact on their mobility if their joint health isn't maintained.
See our Recommendations
Regardless of your medium dog's breed or activity level, a daily joint supplement can help support your dog's joint health and help them stay active.
Medium dog breeds can range from an agility-loving Border Collie, a working Australian Shepherd, or an easy-going English Springer Spaniel. Whether they are jumping on the agility course or the couch cushions, all dogs can benefit from a high quality joint supplement, no matter their activity or age.
Not all joint supplements are created equal, and YuMOVE's joint care is based on over 15 years of scientific research. YuMOVE is powered by our very own, unique, and sustainably sourced ActiveEase Green Lipped Mussel.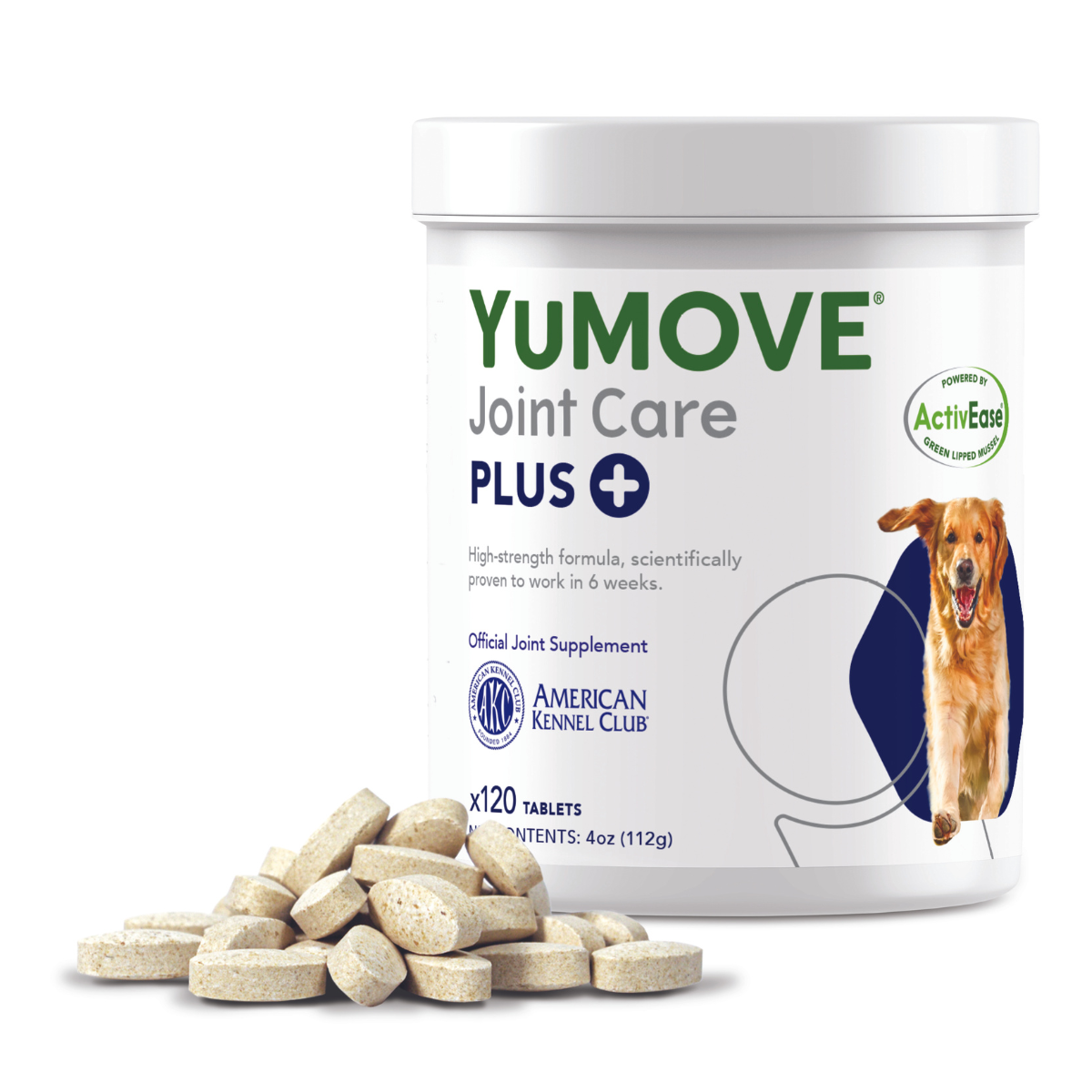 Over 45,000 Positive TrustPilot Reviews
Support healthy hips and joints in your medium dog with YuMOVE Joint Care for Dogs.
Our joint supplements are already supporting over 2 million dogs a year globally* and manufactured in the USA.
See our Recommendations
As Seen on TV. We are Obsessed with Dogs!
The Proof is in the Reviews
The Proof is in the Reviews
As featured in
As featured in