Beagle Joint Supplements
Beagle Joint Supplements
Beagle Joint Supplements
Beagles, known for their boundless energy and friendly personalities, are a spirited breed of dogs. Their active lifestyle and love for adventure can mean they experience occasional joint stiffness.
So that these hounds stay healthy and happy, let's explore how we
can support their joint care day in day out:
Tips for Supporting Your Beagle's Joints
1. Nutritional balance
Kickstart your Beagle's joint care journey with a well-rounded diet. Incorporate high-quality ingredients like Omega-3 fatty acids and Glucosamine into their daily meals and supplements. Pick out dog food that's specially formulated for active breeds to meet their specific nutritional requirements.
2. Regular veterinarian check-ups
Regular visits to your veterinarian are more than just routine appointments. They are opportunities for your vet to monitor your Beagle's joint health and overall well-being. This proactive approach ensures any potential joint stiffness is addressed promptly.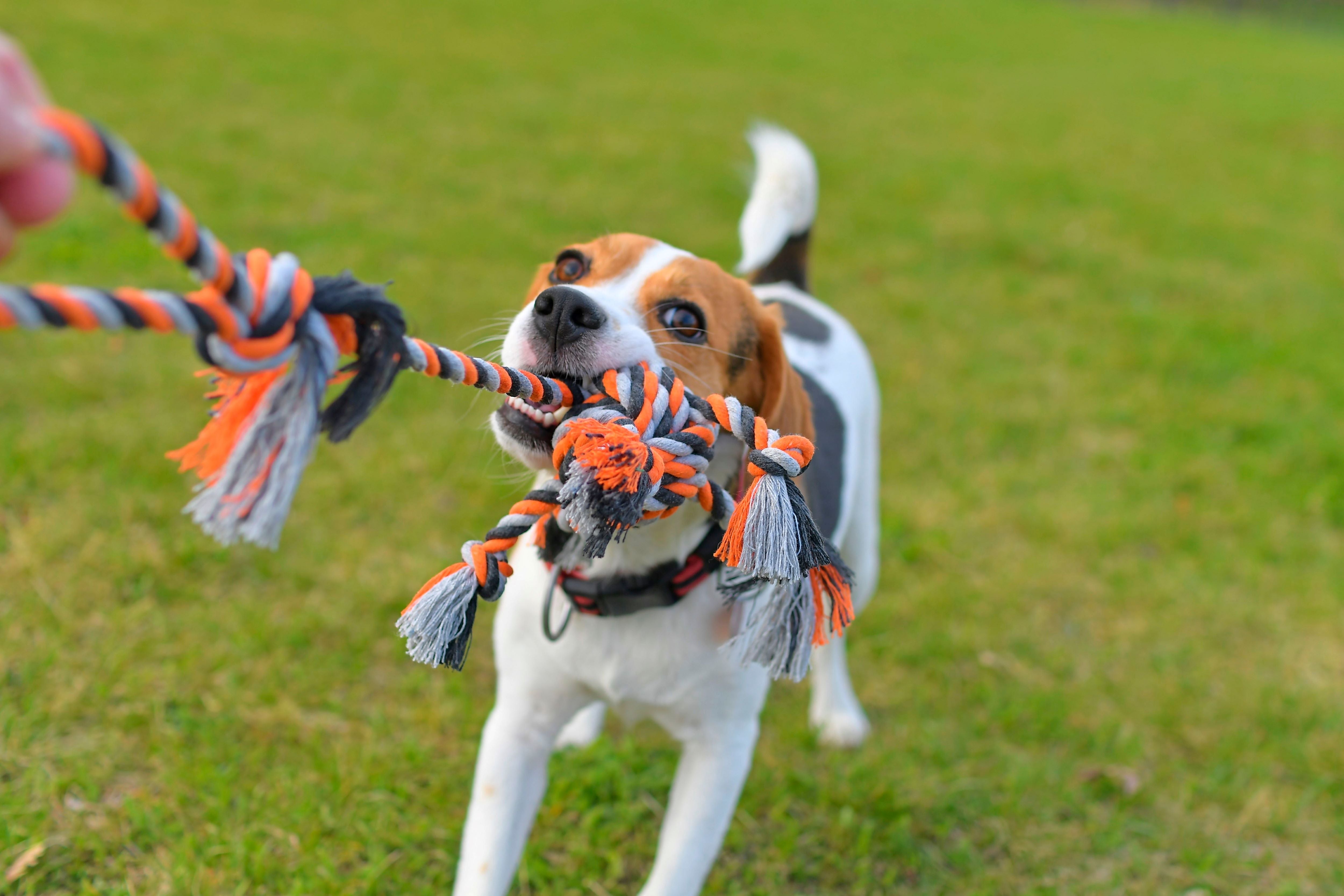 3. Energetic exercise
Beagles are known for their enthusiasm and love for play. Design an exercise routine that matches their active nature. Engage them in lively outdoor games, encourage frequent playtime, and go on adventurous walks to keep them physically fit and happy.
4. Weight management
Maintaining a healthy weight is important for Beagle joint health. Consult your veterinarian to determine the ideal weight for your Beagle, and adjust their diet and exercise regimen accordingly to keep their joints in tip-top shape.
5. Comfortable resting spots
Rest is always a good idea for joint health and overall well-being. Invest in a plush, supportive dog bed that offers comfort and adequate joint support. A well-rested Beagle is a content and healthy one.
6. Mindful daily activities
Day-to-day activities can have a bearing on your Beagle's joint health. Be cautious of activities like jumping onto high surfaces or navigating stairs. Consider introducing ramps or steps to provide a joint-friendly way for them to access their favorite spots with ease.
If you're the proud owner of a Beagle, you can help support their joint health with our YuMOVE Joint Care range. Our triple-action joint supplement helps to ease occasional stiffness, supports joint structure and promotes mobility – it contains ActivEase® Green Lipped Mussel (GLM), Hyaluronic Acid and Glucosamine. GLM is a source of Omega-3, and a source of Chondroitin, which helps to support joint structure.
Joint Care Supplements for Beagles
As featured in
As featured in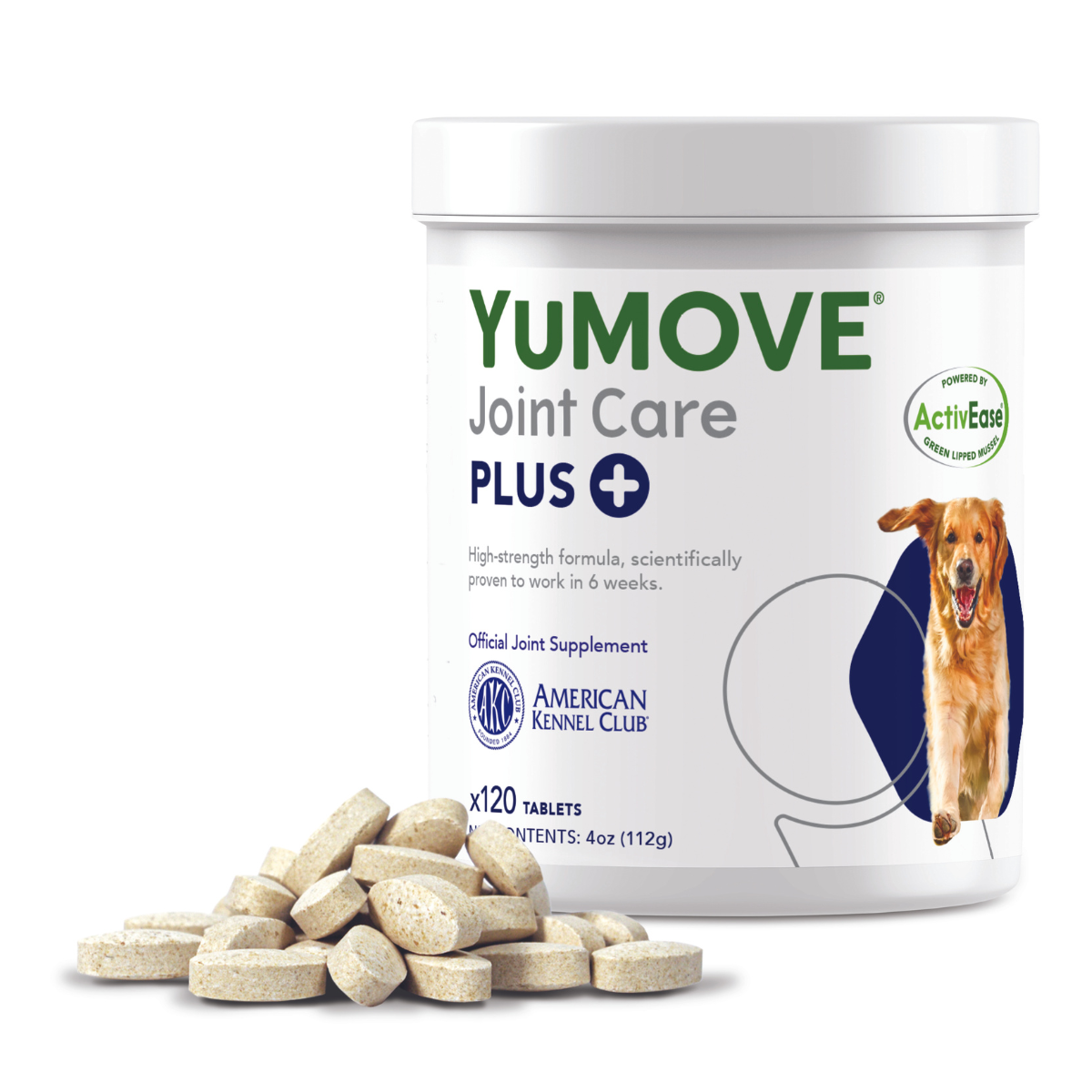 Over 45,000 Positive TrustPilot Reviews
Support healthy hips and joints in your large dog with YuMOVE Joint Care for Dogs.
YuMOVE's joint care is based on over 15 years of scientific research and already supports over 2 million dogs a year globally.* Find your dog's personalized YuMOVE plan today and see visible results in just 6 weeks.*
See our Recommendations
The Proof is in the Reviews
The Proof is in the Reviews