Agility & Dog Athlete Support
Agility & Dog Athlete Support
Official dog joint supplement of The American Kennel Club
Supporting canine athletes has always been a top priority for YuMOVE. Over the last 15 years, we have already supported over 2 million dogs globally*, including Crufts winners and agility champions, and we're now thrilled to be able to support even more canine athletes as the official joint supplement of the American Kennel Club (AKC).
From the very beginning, YuMOVE was created with canine athletes in mind. From jumping to weaving, we developed our dog joint supplements to support their movements through the course. Because of this, we ensured that our joint supplements were scientifically proven* to support and maintain their joint health and mobility.*
Why choose YuMOVE joint supplements for canine athletes?
Our history in agility dog support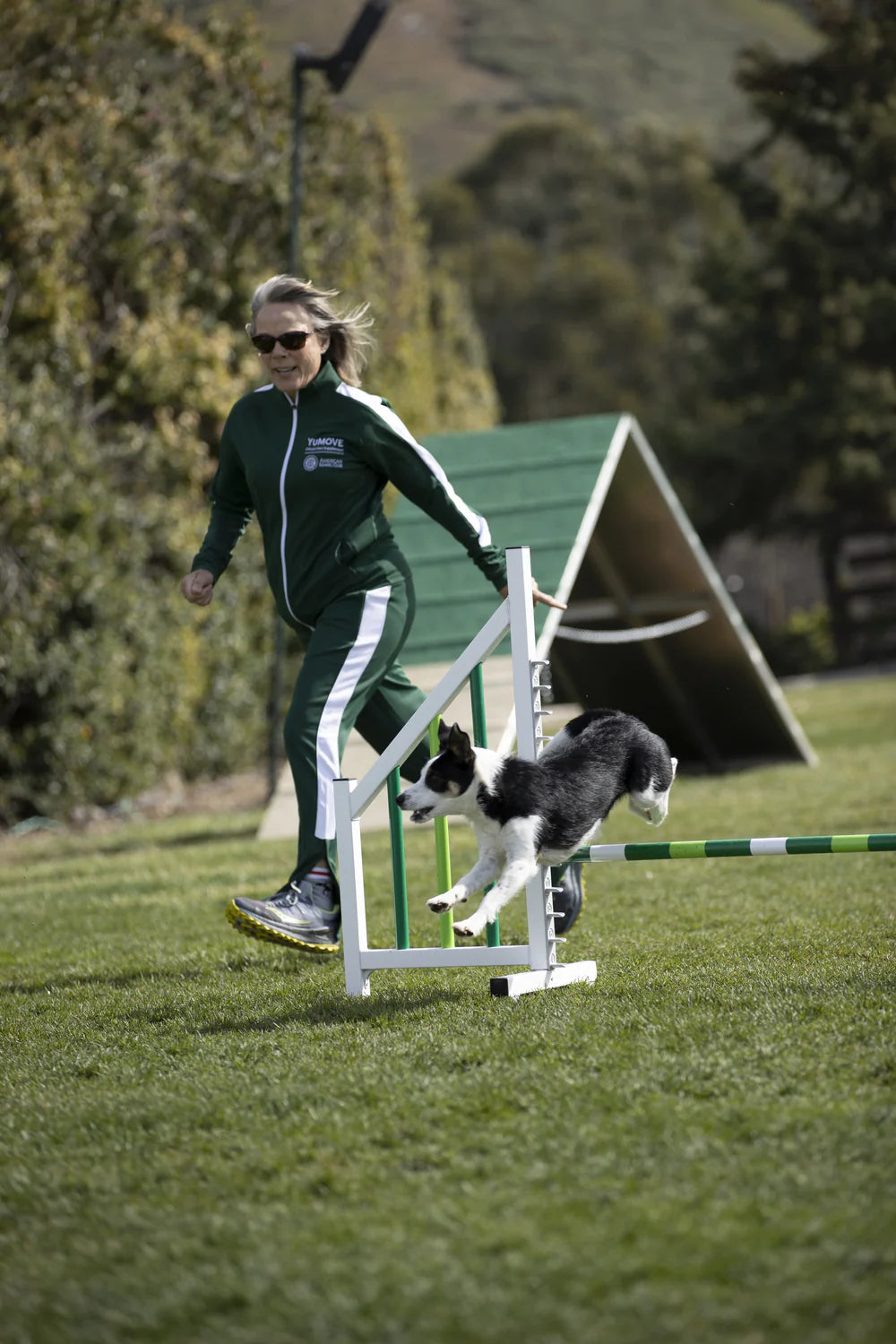 Joint supplements developed for canine athletes
YuMOVE is now proven in the dog park, the competition ring and the veterinary practice. We recognize that canine athletes have unique needs in order to be in top condition for competitions.

So we researched the movements and needs of each individual sport, to identify ingredients which support the joint health of a canine athletes.

Our supplements are rigorously researched and developed to ensure your canine athlete gets the quality they deserve. Discover our joint supplements for active dogs.
Introducing our new partnership with the American Kennel Club