Bulldog Joint Supplements
Bulldog Joint Supplements
Supporting Your Bulldog's Joint Health
Bulldogs are not only endearing companions with their loyal and sometimes headstrong personalities, but they also possess a robust physique. While they often show boundless energy, Bulldogs, like many breeds, can experience occasional joint stiffness, especially as they reach their golden years.
To help them maintain their active, happy lives, it's important to focus on their joint health. Here's how:
Joint Care Tips to Help Support Your Bulldog
1. Balanced nutrition for joint support
Offer your Bulldog a diet with ingredients that will support your dog's joint health. Look for high-quality foods and supplements that include ingredients like Omega-3 fatty acids and Glucosamine. Choose food that's tailored for medium-sized breeds for a well-balanced mix of nutrients.
2. Moderate and consistent exercise
Although Bulldogs love to be active, it's a good idea to opt for exercises that are gentle on their joints. Regular walks and low-impact activities such as swimming can provide the physical engagement they need and help support their joint health.
3. Maintaining a healthy weight
A healthy weight can help support your Bulldog's overall health and their joints. Consulting with your veterinarian can provide insights into the ideal weight range and the required diet adjustments.
4. Routine veterinary visits
Establishing regular check-ups with your veterinarian ensures that any potential joint stiffness is found early. These visits are an opportunity to assess their joint health and receive tailored advice for their care.
5. Daily considerations for joint care
Be mindful of your Bulldog's daily activities, especially ones that may be too much for their joints. When they reach their later years, it's wise to give them a helping hand when doing things like climbing stairs or getting into the car.
6. Comfortable sleep environment
After an active day, your Bulldog will relish sinking into a supportive resting spot to have a snooze. Investing in well-cushioned beds or mats can help support their joints, as well as keeping them cozy.
Do you have a Spaniel? Help support their joint health with YuMOVE supplements, which contain our unique ActivEase® Green Lipped Mussel, along with Glucosamine and Hyaluronic Acid. Our triple-action formula eases occasional stiffness, supports joint structure and promotes mobility to help keep your dog bright-eyed and waggy-tailed.
Joint Care Supplements for Bulldogs
As featured in
As featured in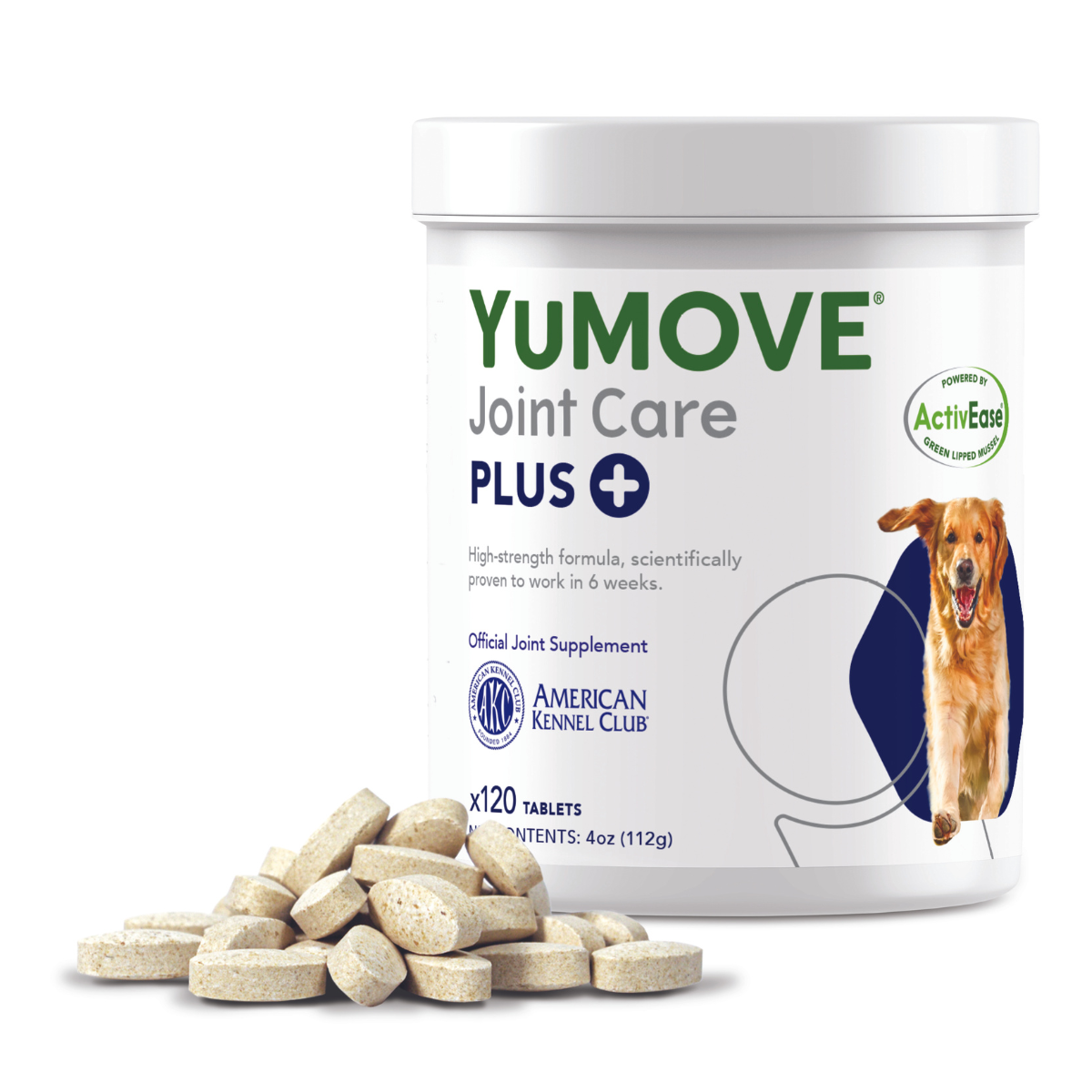 Over 45,000 Positive TrustPilot Reviews
Support healthy hips and joints in your large dog with YuMOVE Joint Care for Dogs.
YuMOVE's joint care is based on over 15 years of scientific research and already supports over 2 million dogs a year globally.* Find your dog's personalized YuMOVE plan today and see visible results in just 6 weeks.*
See our Recommendations
The Proof is in the Reviews
The Proof is in the Reviews